Härligt glad för den senaste i raden av vinnarklasshundar!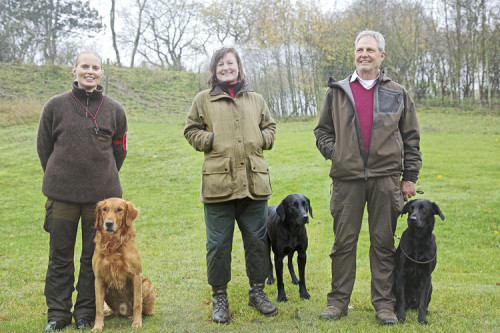 Värdelöst vetande: Robban är min femte vinnarklass-hund.
Började fundera över provlivet jag haft.Jag har startat på ca 60 A-prov.
SJCH Searover Meadowlark CERT och flera ettor. Europacup-lagmedlem två gånger. Vann Nordiska Retrievermästerskapet i lag och individuellt.
DK JCH SJ(a)CH GBFTW IEOTW Bierspool Blackbill of Lakedown vann sju A-prov och hade otaliga placeringar.
Jag kvalificerade honom två gånger till Irländska Championshipet, han var i svenska Europacuplaget och var 2vinnare och 4vinnare på Danska Elitpröven.
FTAW Lakedown Tarw Du, CK i Danmark, två CoM och en third på The Kennel Club's Novice trial Nordirland.
FTAW Kayteens Star of Meadowlark, startades 18 månader gammal på Novice trial på Irland. Året efter kvalificerades han till open på Irland. CERT och flera placeringar i Danmark.
Meadowlark Monkfish, yngst och naturligtvis inte att räkna med förrän nästa år. Men kvalificerad till vinnarklass är han.
Det är så roligt, än tröttnar jag inte på att träna och utveckla både mig själv och hundarna. Med världens bästa och klokaste coach i Janne kan man bara fortsätta framåt!